Karwachauth is celebrated with much aplomb by many women all over the nation. They fast for an entire day, without food and water, and do so quite happily and enthusiastically.
Despite the popularity of the this festival, there is a certain section of the society who disapproves of this whole idea. One known face who has been very vocal about her disapproval about this festival and tradition is our beloved Mrs.Funnybones aka Twinkle Khanna. She has continued her tradition for disregarding this festival through her funny tweets since many years.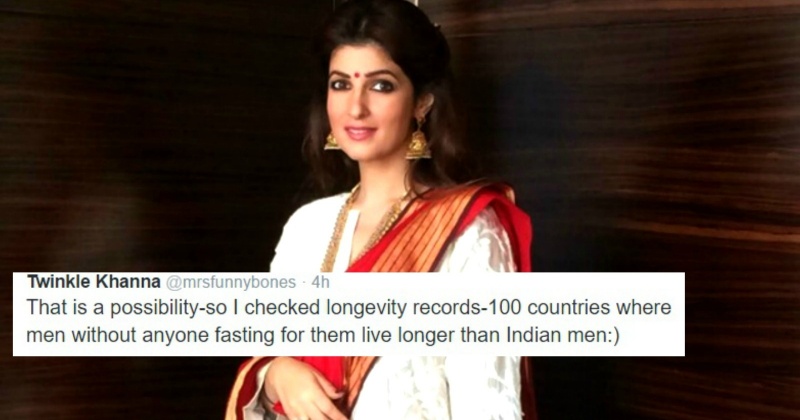 However, there are two sides to a coin, and apparently to every opinion too. Many of us (because we're now more educated and broad-minded and also because we all want to be 'Feminists') think that 'Karwachauth' is a forced tradition on women, who have to do it without a choice of their own.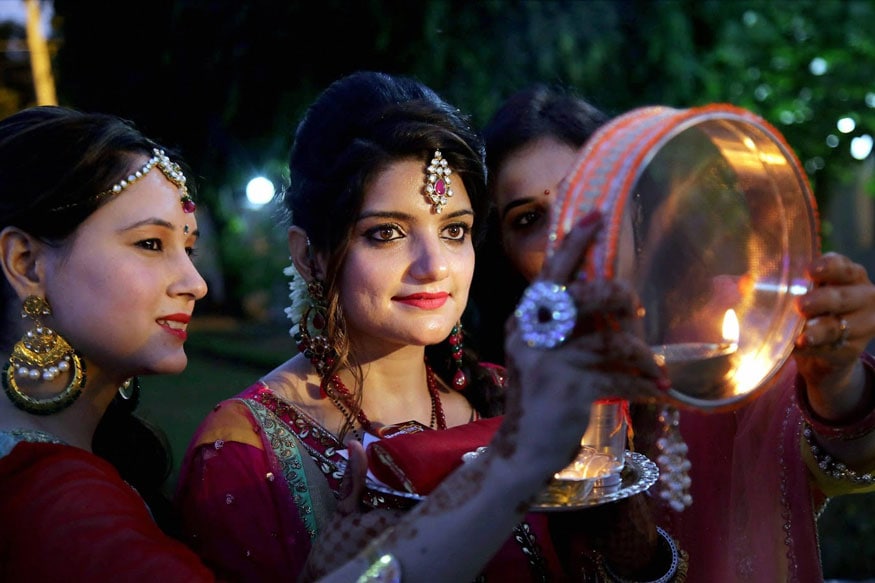 Hence, despite the changing times, there is a section of the society which follows this tradition willingly because it makes them happy. And most of these women are educated too. Maybe a look at it from their perspective would help change our opinions too. So here's an open letter from one such woman to all concerned parties.
Let's try not be biased.
She fasted because she chose to and not because it was forced
Or because the idea of moon or stars charting course of our lives she endorsed,
She did it because he meant more to her than anything or anyone,
And it was her way of thanking him for all the things he had done.
She didn't see it as punishment to stay without water and food,
As she considered the relationship and their partnership higher than others viewed.
She didn't do it to prove her love to his wife,
But because it gave her joy in celebrating his presence in her life.
She loved wearing the jewelry and mangalsutra with devotion and pride,
All year round which lay forgotten and on the side;
Wearing mehndi, sindoor, bangles and dressing up she did with glee,
As an integral part of our culture and tradition, she considered it to be.
To become a bride again she gets the chance,
Their married life reboots and their love also gets enhanced.
A scope for some mystery comes in with mixing of real life and legend,
We bow our head to tradition and the power of logic is for once lessened.
She does not expect and want her husband to do the same,
As she likes being center of attraction and the pampering too she can claim,
She finds it cathartic to crib about the hunger and thirst,
For that one day in everything, he thinks of her first.
Enjoying and appreciating the beauty of nature and moon,
In the busy schedules of every day, she never gets to over it swoon.
On that day she understands the phrase 'Eid ka Chand'
Waiting for it to appear like never before and make an entry grand.
The women who don't like or support the idea of such a fast aren't wrong,
And neither are those who to the group that follows and enjoy this tradition belong.
But if it is something that spreads happiness and satisfaction wide,
And even helps relationships become strong; why not accept it in good stride?
(originally published on Pinknest.in)