A long weekend calls for a getaway from the city. Since we didn't want the usual Lonavala and Alibaug options for a short trip, we decided to explore a little further and decided on another beach town, Murud. A little farther from Alibaug, this place is much less crowded, and resultantly, much more cleaner and peaceful too.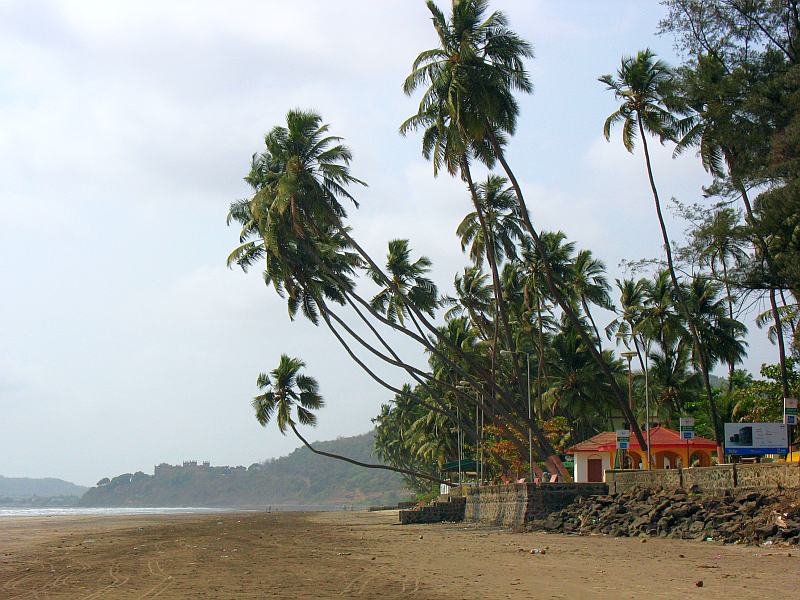 Since our main aim of choosing this place was to explore the beach, we wanted to stay at a hotel which was close to the sea shore. Aptly named around its location, we decided on Sea Shell Resort as our stay for the trip.
We didn't expect much, but when we reached the resort, their location and the view provided from our rooms (we had booked two rooms) stole our hearts right away.
The rooms are quite pleasant and spacious, with AC, clean washrooms, a small sofa and a writing desk provided in the room too. All rooms feature a flat-screen TV as well.
The premises consist of a small children's park, an outdoor swimming pool, board games and equipment for outdoor games like cricket and badminton.
After napping for a little while on reaching the venue (we had driven from Mumbai to Murud), we woke up before sunset, went to the beach (which is right across the road from the resort) and enjoyed dipping our feet in the salty waters.
After a walk and some ball play on the beach, we came to the resort and enjoyed the wide choice of available indoor as well as outdoor games including Table Tennis, Foosball, carom, badminton and cricket.
Upon asking the people at the reception, they even told us what  attractions are a must visit in the area. In fact, there was a detailed list of places to see in Murud displayed right in the entrance and check in area of the resort, which is a great help for first time visitors. The resort also offers car on hire if you haven't traveled by your own vehicle.
We visited the Murud Janjira fort, which is a must visit if you're in Murud. All in all, we had a pleasant and memorable stay in this beach town, thanks to the hospitality of Sea Shell Resort.
Things we liked:
Proximity to the beach
Clean beds and bathrooms/washrooms
Overall facilities like indoor and outdoor games and activities
Things we did not like:
No food/kitchen facility (this proved to be problem during dinner time)
Renovation/construction work going on in the resort area
If visiting Murud and planning an overnight stay, we would definitely recommend this cozy resort, mainly because of its location.