In focus for today's #TravelerTuesday is Libreria Acqua Alta in Venice, Italy.
My first visit to the City of Canals was during my honeymoon in 2017. There wasn't much scope to explore as we just had a couple of days in the city which whizzed by in the Gondola ride and a guided walking tour.
This city was always on the top of my travel bucket list so when an opportunity to visit it a second time came up, I was more excited than I probably would've been about visiting a new place for the first time. Since I missed out on combining my bibliophile needs with my love for travel the last time, I was determined to visit a local library or bookstore in my favourite travel city. That's how I came to know about this library cum book store which personifies the charm of this city like very few places do. The books are displayed here in a Gondola.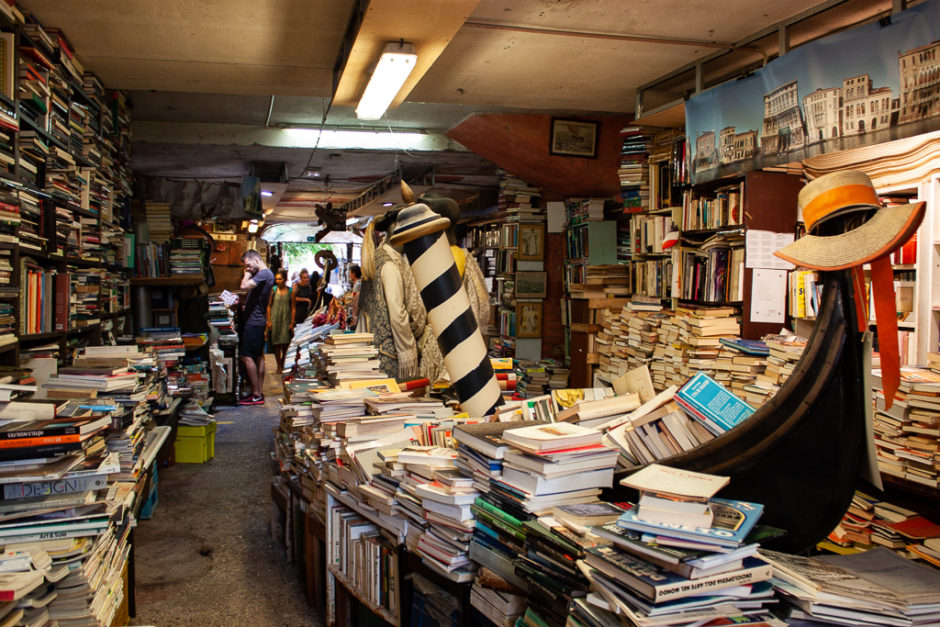 And to overcome the flooding by the canal waters, the owners had the ingenious idea of using books for that too! At the backside of the store, a staircase has been made by using old books to stop the canal waters from entering inside the store. Climb atop these book stairs and you'll get a great view of the inner canals of the city! For bibliophiles and travel lovers, this is as much eye-candy and food for the soul as possible, because you get the best of nature and mankind. So I'd highly recommend giving this place a visit.
The books are quite reasonably priced too, so you can easily grab a copy or two to add to your own reading collection and library. I ended up buying a couple myself!
Pro-tip : The store gets super crowded on weekends and public holidays so I'd suggest going on a weekday. The place is easily reachable by using Google maps so don't worry about getting lost.