It is true that an emotional and mental connect matters more when it comes to a lasting relationship. But physical connect plays even greater role to understand and build intimacy with your partner. Physical intimacy and sex form an integral part of a deeply satisfying and happy relationship. To keep the spark and excitement in the relationship alive, women are as much willing to get naughty (and sometimes even more) in bed as men are. It might come as a surprise but according to a study, only 29 percent of women reported to have reached an orgasm during sex. This only goes to show that women are not getting what they want in bed. So here's some help:
1. Don't be polite all the time
Here's a little secret: women like bad boys. So stop being gentle and polite all the time. Get rough and dirty with her and see her turn on like never before.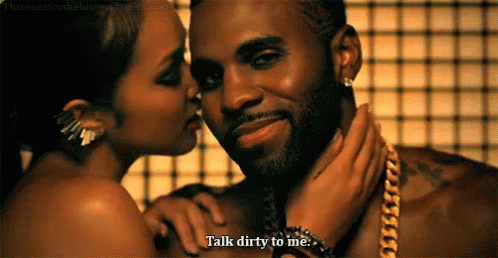 2. Use sexual toys
Dildos, handcuffs, blindfolds, women are all for that-it's just an assumption that women won't be very open to kinky stuff. But trust us, they are. And more so than you'd have ever thought.
Pro tip: Keep a box full of such toys near the bed. You never know when they might come in handy.
3. Take it outside the bedroom
Bedroom sex is just plain vanilla. To spice things up, make the sex unconventional. And making it impulsive is the best way to do so. You can be impulsive anywhere, on the table, in the shower, on the couch. Surprise her and watch her go nuts!
4. Let it last longer
It is already an open secret that women love foreplay. Research suggests women can take up to 45 minutes to reach a climax, so imagine the stuff you could do with her body! Let the kisses linger and last longer. In short, take the long road down going down.
5. Play with her body
Caress her body parts you've never explored before. The earlobes, the neck, her back, her shoulders. Women love when you move your hands and lips all over her.
6. Try roleplaying (or other refresh sex)
There must be some fictional character you've fantasized about. Women have those too! So talk it out with her and make it real. Dress up sex is one of best ways to satisfy a woman.
7. Bite, lick and suck
Kissing is good and romantic. However, its the licking, sucking and biting which makes the sex erotic. So keep that in mind while getting on top of her.
So, go on and don't miss this opportunity to give your partner the level of fulfillment that she wants. After all, learning how to have great sex, being able to perform well and provide a woman what she wants in bed is only going to make you a better and a great lover in her eyes. Not to mention it will be hugely satisfying for you both.
*as published on Pinknest.in