Romance plays a major role not only in the budding relationships but also the existing ones. It makes us feel that tingly sensation that keeps the freshness among couples alive. Be it candlelight dinners, a walk at the beach or having deep meaningful conversations lying under a starry sky, little things like these are enough to spice up an otherwise boring relationship! However, owing to our busy schedules and crowded routines, romance often takes a back seat. And at most times, we think that there is no need to put that extra effort but that also becomes the reason for bitterness to start seeping in.
So, in order to keep the relationship healthy and alive, the romance needs to stay; because a great relationship doesn't last on the basis of love you had in the beginning, but rather how well you maintain and continue building that love till the end. Here are some of the ideas that you can follow to re-wake the romance in your relationship:
1. GO ON A DATE
Remember your first date? How about your 73rd? Between the initial infatuation and the long-term commitment, there's often a dating drought. Think about things you did during courtship and continue doing those things to keep the romance alive. And dates are a sure shot way of doing that!
2. SPICE THINGS UP-SEXUALLY
One of the top things that kill the romance is the lack of sex. So, have sex more often! Initiate sex on a regular basis so that your partner feels attractive and desirable. Irrespective of the gender, each partner has just as much of a need to feel they are good-looking and desired. Whether it is the use of handcuffs, role-plays or hot-and-heavy make-out sessions, make it playful and you'll be back on top in no time.
3. TAKE A TRIP TOGETHER
Maybe the regular surrounding, the daily routine, and the same environment has made the two of you dull and less active. So hop on to a flight or just take a road trip together! It could well lead to something exciting and unexpected. As Hannah Seligson, author of A Little Bit Married: How to Know When It's Time to Walk Down the Aisle or Out the Door, says, "…whether it's traveling abroad or introducing them to new friends—helps you to see each other in a different context.." so who knows who might get to see a side of him you never knew or rather be reminded of why you got attracted to him in the first place.
4. KEEP THE SURPRISES ON
Surprise your partner every once in a while- it could be with just a silly card, some sexy lingerie or making their favorite dish. These small gestures can leave a big impact, especially when you're way past the infatuation and getting to know each other stage.
5. SET ASIDE SOME 'ME' TIME
Any couple who have been together for some time (over 6 months) becomes a "we" or "us" like, "We" need to run errands, "We" really should clean the apartment soon. It's far too easy to think of everything as a dual activity, but don't forget to pay attention to your own self once in a bloom. In fact, indulging yourself in 'Me' can actually have a positive effect on the relationship. Putting yourself first sometimes can have a much better impact on the relationship than always caring about "we" and "us".
6. COMMUNICATE (MORE)
There is nothing that connects two people more than a heart to heart conversation. Just talk to him. Ask him about his day, his job, and his friends. Be present. Show him that you care. Look at him. Listen to what he says. Believe it or not, a face-to-face conversation can be extremely intimate.
And Guys, let her talk too. Let her tell you how terrible his shopping was or how annoying the girl who sits next to him at work was. You'll be surprised to see how romantic a conversation can be.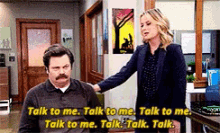 7. FORGET THE WORLD AND FOCUS ON EACH OTHER
Focus on each other. If you find your mind wandering to the stack of papers on your desk at work, bring your thoughts back to each other. Keep your attention on the person in front of you.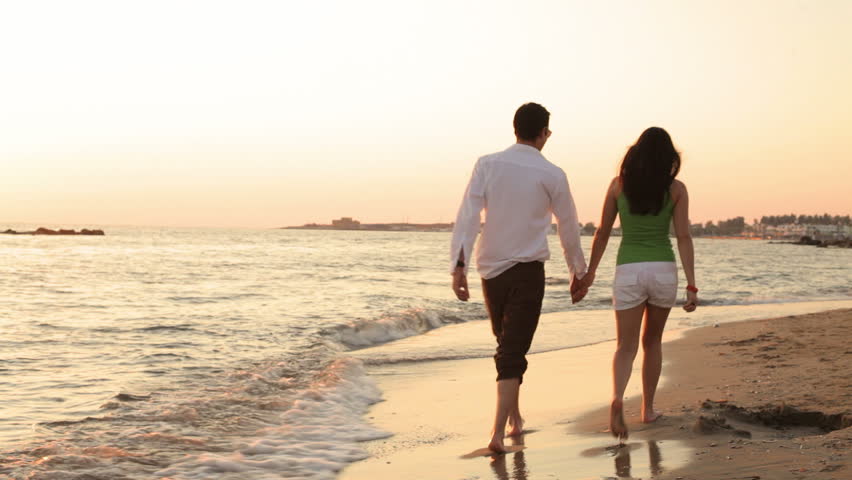 8. A LITTLE GROOMING HELPS
Dress up a little. Get out of your sweatpants. Take your hair out of that ponytail or get them trimmed and set them right. Ladies put on a little blush and lipstick and gentlemen, dress up in your best, just like you did when you were dating or first met.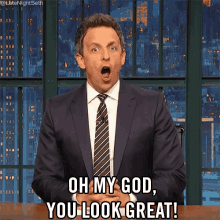 9. COMPLIMENT EACH OTHER (AND LEAVE OUT COMPLAINING)
It's easy to get on each other's nerves but if you want to fall in love again, forget your list of negative complaints. Dump the negativity in the trash. It's a toxic algae that grows in your mind. Starting from the tiniest thought, it grows until it's so big it's the only thing you see when you look at the other person. Remember the person you adored? The person you couldn't live without for even five minutes? The positive traits are still there. You just have to look a little harder now to see them.
10. GIVE EACH OTHER SOMETHING (WITHOUT EXPECTING ANYTHING IN RETURN)
Not just materialistic things like clothes and jewelry. Do something unexpected or something you have never done before, like cooking an entire meal with all his favorite items or get his car repaired/serviced, take her out shopping, etc. In short, do something that will please your partner. Give a part of yourself.
11. ACCEPT YOUR FAULTS
You don't have to fight every battle. Most battles are not worth fighting over. And you don't have to prove you are right every time. Your relationship is more important than your ego.
It is quite understandable if once in a while you get bored or frustrated with each other. It is part and parcel of every relationship, but don't ever forget that it was your choice and decision to be with this person. So there will have to be some efforts to keep the engine of the relationship going smooth and strong. Hence some of these might be handy in keeping the train of the romance and the relationship on track!
*as published on Pinknest.in