https://www.youtube.com/watch?v=3x8aCwNRAIQ&list=PLaNZkFK5kqIDEprfJvitaNKQYVuEPOfH3So many things came up during these times that the posts about the 90s make me think about them over and over again. From the onset of 'KBC' to the beginning and end of the pop era, there are so many things I miss about the years between 1988 to 2006, that I felt the need to acknowledge them.
1. Happy hours = Disney Hour
Remember Vishal? The cute host of 'Disney Hour' we all had a crush on? I used to rush back home from my tuitions just for this show (6 PM). And a few of us were lucky enough to catch the morning show as well (I only got to watch the evening one).
Some of my personal favorites were 'Talespin', 'Ducktales', 'Buzz Lightyear' and 'Aladdin'.
2. Cartoon Network
We did not have Nickelodeon and Disney Channel back then, and it was a big thing getting a channel only for cartoons!! Imagine the excitement of the kids!! Cartoon Network will always remain close to our hearts. Just the way we never forget our first love, we will never forget this beloved channel. (Remember they didn't even air the entire day? The channel changed post 7 PM)
'Johnny Bravo', 'Popeye', 'Tom n Jerry', 'Powerpuff Girls', 'The Jetsons', 'The Flintstones'… just too many to jot down here. I am getting nostalgic just thinking about them. And I have already decided that my kids are not going to grow up watching 'Chota Bheem' and whatever they are showing in the name of cartoons these days; it has to be all these!!
3. Malgudi Days, Chandrakanta
These were two serials I could never miss. And 'Chandrakanta' was a special hit in the entire family because it used to air on Sundays. 'Malgudi Days' has been ingrained so deeply into our brains and hearts that we get teary eyed at the mere mention of its name.
4. Our superheroes were Shaktiman and Chacha Chaudhary – not Avengers and Sherlock
These shows used to be our motivations. Shaktiman was the fighter of all evils who could save anyone in trouble and Chacha Chaudhary awed us with his intelligence and being able to crack the toughest of crimes.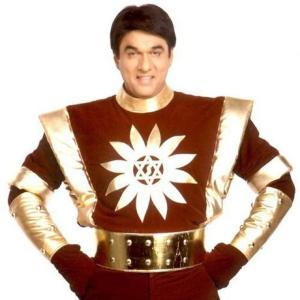 5. Kaanta Laga and Chad Gai Jawani
It began with a girl blatantly showing off her undies, and the whole nation went into a wild rage. Elders were shocked and teenagers were awed! It started off a series of songs from the 60s and 70s that were turned into remixes by n number of DJs. Yes, we had more than one version of each song!! Notable amongst these were 'Chadti jawani', 'Paredesiya ye sach hai piya', 'Tu tu hai wahi' and 'Mera babu chail chhabila'. The one common thing binding them besides the era that they came from, was the skin show being handed out in each of them.
It just goes to show the extent of the impact that even today we refer to Shefali Zariwala as the 'Kaanta Laga' girl.
6. Pop era – Lucky Ali, Nusrat Fateh Ali Khan, Aryans, Falguni Pathak, Silk Route
Remember 'Dooba dooba'? 'Piya basanti'? 'Afreen'? Aryans? 'Chudki jo khanki'? 'Aaakhon mein tera hi chehra'? And all those Lukcy Ali songs we can never get off our hearts and minds. Those were some songs and videos we loved watching over and over again, especially 'Dooba dooba' coz it made us all go, "Aww" what with it being the first ever video shot underwater. Let's also not forget that these pop videos were career builders for stars like Shahid Kapoor and Ayesha Takia. In between all this, even Anu Mallik tried his hand or voice rather and that song remains one of my favorites till day!! 'Dhuaan dhuaan ho raha hai sama.' This went on till the time we were introduced to the magical and soulful voice of a short genius the nation went mad over, after hearing 'Teri Deewani'
7. Shriman Shrimati, Tu Tu Mein Mein, Hum Paanch, Hip Hip Hurray, Just Mohabbat, Dekh Bhai Dekh and so many in the comedy and drama genre
If you haven't been a follower of these serials, you my friend did not grow up in the 80s and 90s coz these made us skip tuitions, school and studies altogether. These shows make me want to be reborn just so that I can watch them all over again for the first time. Be it Sweetie's singing songs before opening the doors, or Keshav and Dilruba's endless failed attempts to woo the other's wife or Radha and Devaki's constant attempts to outdo each other, we loved it all and how!!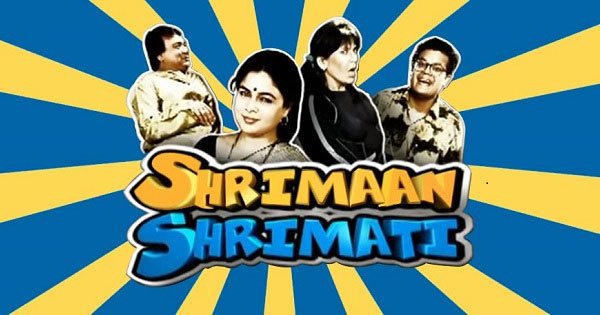 8. Mandira's low cut blouses to tarot card reading sessions, Shaz and Waz to today's Rochelle and Shibani (I don't even need to mention their outfits, do I?)
2003 was the board year for many of us, but who cared right? It was cricket! It was also Mandira and her oh-almost-slipping off blouses that made us all get hooked to the TV hours even before the match started! Then there was the CB series in Australia that started off the Shaz and Waz show where Ravi Shastri and Wasim Akram picked one lucky girl from the spectators to come join them in the box!! Cut to today's IPL era where Rochelle and Shibani skimp around the stadium catching hold of star performers to get their interviews before, during, after and anytime of the match day!!
 
9. Bournvita Quiz Contest, Antakshri, Khul Ja Sim Sim, 10 Ka Dum, KBC, Indian Idol
Sundays were also special because we got to watch a bunch of nerdy kids fighting out it to prove who was the smartest. 'Bournvita Quiz Contest' is etched in our minds, as it was the first reality show of its kind which acknowledged smartness. Cut to 'KBC' which also became a rage as soon as or actually even before it started. 'Antakshari' started a trend which continues to be a favorite game with train and bus travelers! And not to forget the show which made people try out their luck by guessing what might be behind closed doors or choosing between multiple doors (Tai Tai Phish continues a beloved phrase for most of us even today!). 'Indian Idol' also began in the early 2000s and continues to have stronghold over prime time TRPs even today. But in our minds, Abhijeet Sawant will always be the dark house who made it through and became the first winner.
10. Beginning of K series and saas bahu soaps
Rishto ke bhi roop badalte hai, rishto ki pooja jahan ho… These songs became everyday alarm clocks indicating family time where everyone had to watch Tulsi, Mihir, Parvati and Om! The ideal bahu and the ideal husband. Who knew then what would follow? Ekta Kapoor became the reigning queen of television! Then followed 'Kkusum', 'Kasauti zindagi kay', 'Kahinn toh hoga', 'Koi toh hai' and many more! And it continues even today. (Remember Ara ra ra ra? Ramola Sikand's bindis?)
11. Small wonder, Shararat, Shakalaka Boom Boom and Sonpari
These shows get a separate mention because of the element of magic and surprise. Cmon, don't tell me you weren't fascinated by how these magical creatures got their work done with a flick of their fingers, or how Sanju could make anything come to life just by drawing it with his pencil, or wishing that like Frooti even you could have a fairy mother who took care of all your troubles.

12. Trunk dialers to pagers and mobiles to smart phones
I grew up in the era where landlines were the only way of communication if you wanted to talk to someone. Other means of communication included telegram and post, but trunk dialers had a special spot in everyone's hearts. Then came the pagers which made it easier to communicate even while away from home. Who knew then there would come a time when people would have everything they need just a thumb swipe away. The first mobiles that came in could be mistaken for paper weights, they were that heavy!
13. Maine Pyaar Kiya to Maine Pyaar Kyun Kiya
In between Salman's first and the latest flick, I grew up, but never once did his fan following waver. We all fell in love with Prem and now we eagerly look forward to his return this Diwali!!
We used to tease opposite sexes saying, "Ek ladka ladki kabhi dost nahi ho sakte". And continue to do so even today after over 25 years (feeling old, right?). Some other movies we all loved in our growing up years were 'DDLJ' (childhood), 'Kuch Kuch Hota Hai' (about to hit puberty), 'Dil Chahta Hai' (teens) and many more.
14. Test to ODI, T20 to IPL
My love for cricket stemmed from its purest form i.e. test cricket. My earliest memories of cricket are of 8-10 hours of a sport being watched everyday for 5 days and nobody being allowed to watch anything else. Along with these were also the ODIs which meant a full day spent with friends and family watching a sport which was a religion in itself in our country! I can proudly boast of being from the generation that has seen transitions in this game not just in it's format but also the campaigning, sponsorship and the technological boom that has come along with it. Who would have thought of hawk-eyes and reviews back then? Come 2006, cricket saw the biggest change ever till now with the introduction of t20 matches and World Cups which was followed by the IPL. The memory that stands out is of Dada taking off his t-shirt at Lords after the almost lost match was turned into a victory by a couple of youngsters who had just made it into the team (who knew that Yuvi would go on to make the fastest and best bowlers sweat!). Some other milestones include the 10 wicket haul by Kumble, Yuvi's 6 sixes and many more.
15. Star Movies and HBO to Romedy Now
Back then, Star Movies was the only English channel, which meant English movies were least accessible and even less accessible to us kids!! I used to wait to be home alone so that I could watch the only channel which said I needed my parents to be with me (PG)! HBO started later on and the charm died away but the fact remains that some of the movies are part of my growing up years like 'Jurassic Park', 'The Terminator', 'Baby's Day Out', 'Home Alone' and some such!!
16. Star one – Sarabhai, Khicdi & Remix
Come early 2000 and we saw the emergence of a new channel that was like a breath of fresh air which brought on a much needed change. It took us away from the K series and saas bahu serials. For me Star One will only bring back memories of 'Sarabhai vs Sarabhai' and 'Remix'.
Sarabhai was indeed too good to be true! Be it Roshesh's poetry or Maya's snobbish attitude, Indravadan's wit or Monisha's middle class thinking, and Sahil's oh-where-have-I-landed myself face, we loved it all!
And then there was 'Remix'. Yuvi, Ashi, Tia and Ranveer were our best friends, their sorrows were our sorrows and our happiness lied in their happiness. How we ooohed and aaahed over their love stories.
17. Onset of the www and http
It was around the time I hit my teens, that all around me everyone was talking about the World Wide Web. I used to wonder what that is! Then we got the LAN connection at our home and I walked into the virtual world !! The chat rooms and the Yahoo messenger were where our minds would wander all day long, irrespective of whether we were at school, tuition or home. But accessing the net also came with a lot of shouting and badgering from our parents then, as the landlines would be engaged!!
18. Video games and brick games
Prince of Persia, Aladdin, Tennis, Contra, Bomber man, Mario, Road Rash, Tank, Tomb Raider, Duck Hunt and Tetris! Vacation time was time to get the video game out of the store room! And boy! The way we used to play! Round the clock and all day long, not even willing to take a break even for feeding or relieving ourselves! The video game cassettes started off a competition of their own, where the ones who had the most number of games were gods. Then there were also the brick games. Who would've have thought of a portable game then? Something we could play anytime and anywhere.
19. SRK – from antagonist to protagonist
He has been labeled the "King of Romance" but for me he will always be better as the anti-hero! The one who made the good guy look dull. And that's because he was so damn good! Remember 'Darr'? 'Anjaam'? 'Baazigar'? He was way more convincing in these; be it as a vengeance seeker or the obsessed lover! But I grew up in the transition phase from 'Darr' to 'DDLJ' and then 'Kuch Kuch Hota Hai', hence I know both sides of this versatile actor.
I might have missed many things here as there's just so much! Forgive me if I have forgotten something close to you, but I am sure now that the discussion has started, we can reminiscence about things that we all grew up with (even the food items and the advertisements!).
So, feel free to add your own childhood memories to the list here as you do so!!
*as published on TopYaps