Inspiration can be found anywhere, in any form and from anyone. In case you're feeling low or ever feel like giving up, remember how hard you have worked to reach so far and if that doesn't motivate you either to head over to your journey towards achieving your dreams, have a look at the stories of these women. Each of these stories is a struggle and a lesson in itself. It teaches us that success never comes easily or overnight.
Don't believe us? Read along to know about such women who have achieved great heights in each field:
SPORTS
1. Deborah Herold: When Tsunami hit the world even people who watched it on TV or the internet got the scares of their lives. However, one little girl survived through it by clinging on to a tree. Not just that, following this tragic ordeal she went on to become one of the best cyclists in the world and is earning accolades for the country every minute.
2. Deepa Malik: Born and raised in an army family, Deepa had the 'go-getter' spirit instilled in her. She proved the same to the world by not letting her spirit break despite being paralyzed from the waist down. This is a woman who rode the first bike adapted for paraplegics, swam a kilometer against the current in the Yamuna, drove 3000 km to Leh and back through high altitude passes and is the first Indian woman to win a Medal at the Paralympics. Currently, she has bagged 58 national & 18 International medals across all disciplines and strives to achieve even more.
BUSINESS & CORPORATE
1. Kiran Mazumdar Shaw: This entrepreneurial genius aimed to go to medical school, but did not obtain a scholarship. But that did not stop her from making groundbreaking inventions in the field of biology. Today, thanks to her efforts and acumen, Biocon, a biotechnology company, is a one of a kind firm which combines biology with technology to provide some of the most amazing products, services, and solutions.
2. Kalpana Saroj: If Kalpana had accepted things as they were and given up to fate, she would have been married to some lowlife and would have to live a life full of misery. After a failed (child) marriage and suicide attempt, this strong-willed girl, moved to Mumbai, lived in the slums and started her tailoring business which became quite successful. She even started a furniture business alongside and got remarried too. However, her miseries were far from over as she lost her second husband in an untimely death. An unexpected and smart real estate deal got the attention of a downhill going firm, Kamani Tubes and they gave Kalpana the responsibility to bring it back on track. She not only managed to do that but made Kamani Tubes went on to become an industrial set up with a net worth of more than 700 crores. Today, Kalpana is known as the original Slumdog Millionaire, with her inspirational journey. The fact that she has received many awards and recognition, the highest of which is the Padma Shri, only proves that success comes to those who never give up.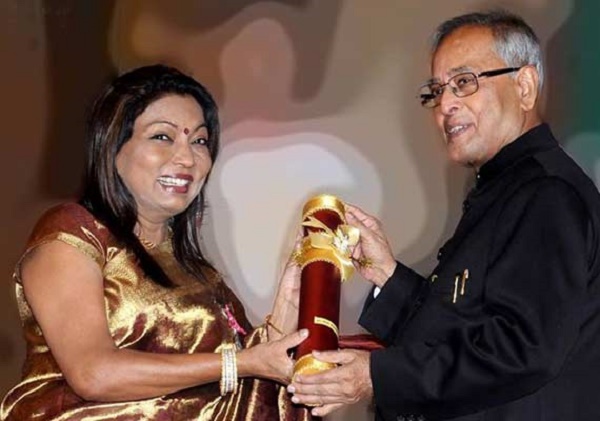 SOCIAL WORK
1. Aditi Gupta: In a country where menstruation is still considered a 'hush-hush' topic, this girl went on to talk about it and quite loud! She is the founder of Menstrupedia, a website which educates the society about menstrual health and hygiene. Coming from a very small semi-urban town called Garhwa in Jharkhand, Aditi had the first-hand experience of the grey side of periods, where one is not allowed to do almost anything normal. Her awareness about her body came to her much later and it was this that made her take up the initiative that is Mentrupedia, as she was determined that no other woman, from now on, should have to undergo what she had to and also, knowing one's own body is one's basic right.
2. Anita Ahuja: We turn our eyes and cover our noses when passing by a dump or garbage. We even stay away from the ones who clean this dump. But Anita combined both these to form Conserve; an NGO which employs rag pickers to collect polyurethane bags, clean them, process them and make them into fashion accessories. What she does from there is even more awe-inspiring. She sells them to Parisian Boutiques and health food stores in the U.S. In a country, and especially a city like Delhi which is dying a slow death because of the alarming pollution levels, it is women like Anita who provide the much needed silver lining amidst the ever-growing cluster of grey (polluted) clouds.
Our struggles seem so meager and insignificant when compared to what these woman had to face. They not only successfully overcame them but broke so many stereotypes while doing so and emerged as true winners. They make the world a better place through their journeys and work. Not to mention they provide the much-needed inspiration almost all of us lack; especially when it comes to chasing our dreams and realizing our purpose.
*as published on Pinknest.in